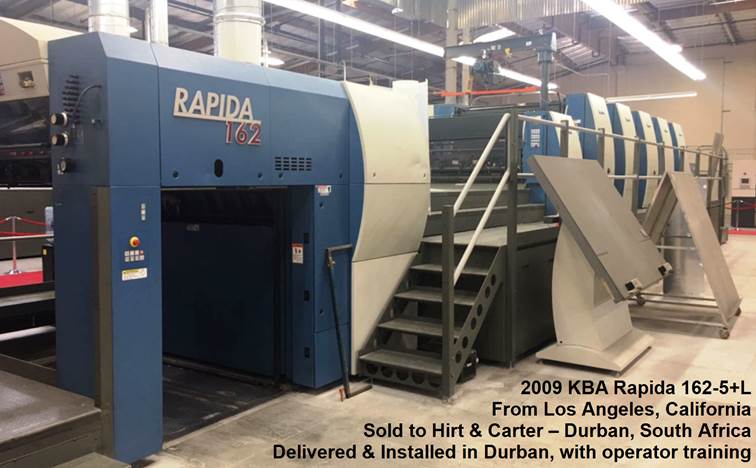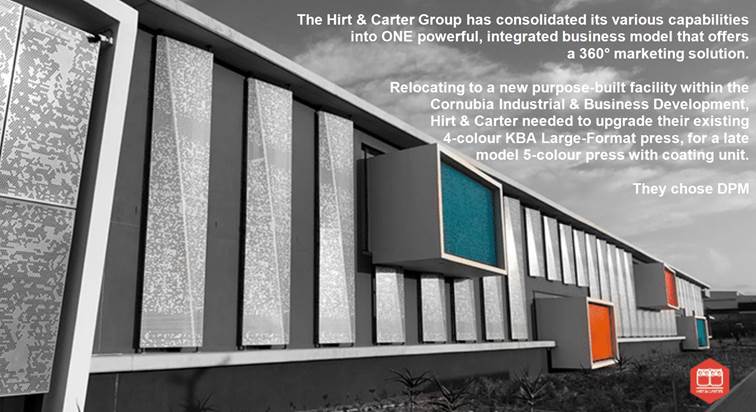 Hirt & Carter, Durban have had a close working relationship with DPM for nearly 15 years. When time came for the big move to their Cornubia site, DPM were on hand with the right press at the right time.

We sourced a fantastic late-model, high-specification press in Los Angeles, California. Hirt & Carter were quick to identify this press as their best option. The 2009 KBA RA162-5+L ALV was equipped with Fully-Automatic Plate Changing (FAPC), and Densitronic colour management systems. Equally as important was the tremendously low impression count.

DPM wasted no time, and visited Los Angeles immediately, producing a bespoke 32-page technical report and presentation to the board at Hirt & Carter Group recommending the American press.

DPM dispatched their KBA-specialist technical team to LA to strip the press and load it into containers. On arrival in South Africa, he same team were there to offload and install the press in Durban. At the same time, a buyer was found for Hirt & Carter's older 4-colour KBA Rapida 162. Our team stripped and loaded the press, minimising downtime and disruption during a tremendously busy period for Hirt & Carter Group.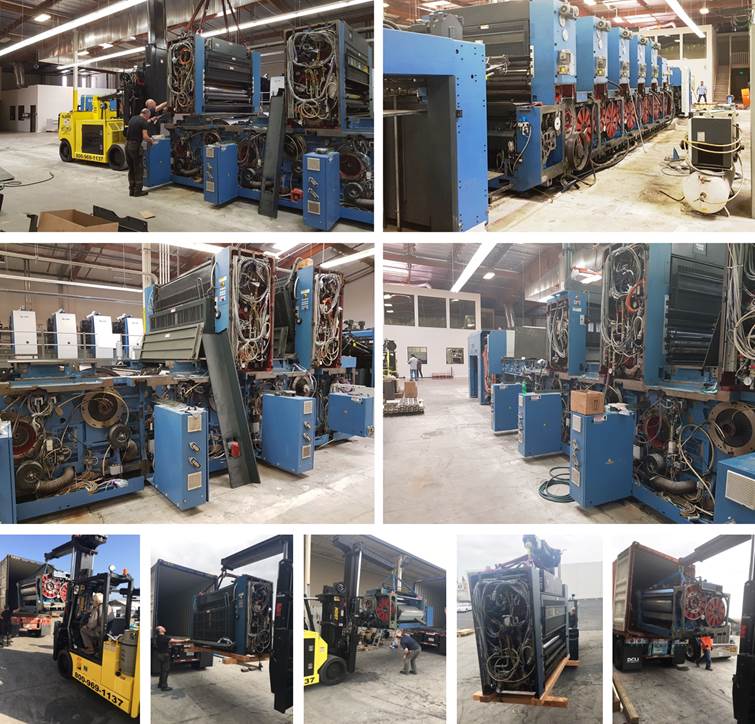 Having previously operated an older KBA RA162-4 perfector, the team at Hirt & Carter were already familiar with KBA presses.

Our demonstrator, Tony visited Durban for a week to commission the press, and provide training on the the updated Ergotronic console, the Fully-automatic plate-change system, densitronic colour management, and anilox coating applications.