Search by Manufacturer
Search by format
Large Format Machines
MAN Roland R900
MAN Roland R800
KBA Rapida 205
KBA Rapida 185
KBA Rapida 162
KBA Rapida 142
KBA Rapida 130
Heidelberg XL165
Heidelberg XL145
Komori Lithrone 50
Komori Lithrone 44
XXL
Large Format
VLF
B1 Format – Machines 70x100cm+

Speedmaster SM 102-8P
Speedmaster SM 102-6P
Speedmaster CD 102-4
Speedmaster SM 102-8P
Speedmaster XL 106-5P+LX
Speedmaster XL 106-8P
Speedmaster SM 102-8P+L
Speedmaster SM 102-8P S
Rapida RA106-4+T+4 SW
Rapida RA106-8 SW
Lithrone LS1040P
Lithrone GL540+C
Lithrone LS840P (H)
Lithrone LS840P (H)
R704 HiPrint
R704 HiPrint
R706+LV
R708P
R705P+LV HiPrint
Diamond 3000 LS-5

100 CMS
B1
40"
SRA1 Format - Machines 64x90cm+

920 PF-8
920 ST-6
924+L

90CMS
A1
36"
B2 Format – Machines 50x70cm+

Speedmaster SM 74-5P+LX
Speedmaster CD 74-5+LX (C)
Speedmaster SM 74-2P
Speedmaster SM 74-4PH
Speedmaster XL 75-5P+L
Speedmaster CD 74-5P+LX (C)
Speedmaster 72 F
Speedmaster SM 74-8P
Speedmaster SM 74-4P
Speedmaster XL 75-5P+L (C)
Printmaster PM 74-4
Speedmaster XL 75-5+LX (C)
Speedmaster SM 74-4H
Speedmaster SM 74-4
Speedmaster SM 74-5
Speedmaster XL 75-8P (F)
Speedmaster XL 75-5+L (C)
Speedmaster XL 75-5+L (C)
Rapida RA75-4
Rapida RA74-6+L ALV
Rapida RA74-5 PWHA
Rapida RA76-5+L ALV CX
GL 429 HUV
Lithrone L528 EM
Lithrone NL628 EH
Lithrone LS429+C (M)
Lithrone LS829P (H)
R308 P
R504
R206 E +L
R505+LV
R202 E
R308 PP
R505+LV

72-4CMS
B2
28-29"
SRA2 Format – Machines 45x64cm+

MOV-S
SORKZ
Lithrone LS526 (M)
Lithrone L1026P
Oliver 566 SD

64CMS
A2
25"
B3 Format – Machines 36x50cm+

Speedmaster SX 52-4 Anicolor
Speedmaster SM 52-5+LX Anicolor
GTO 52+
Speedmaster SM 52-6
Speedmaster SM 52-4+LX Anicolor
524GX
525GX

50CMS
B3
20"
Search by Colours
1&2 Colour Machines
4/5/6 Colour Machines
8/10/12 Colour

Machines
Welcome to DPM – based in London – and everywhere else
Established in 1998, Direct Press Marketing Ltd – DPM – has grown steadily for over 20 years.

We have become one of the world's foremost buyers and suppliers of used graphic arts equipment.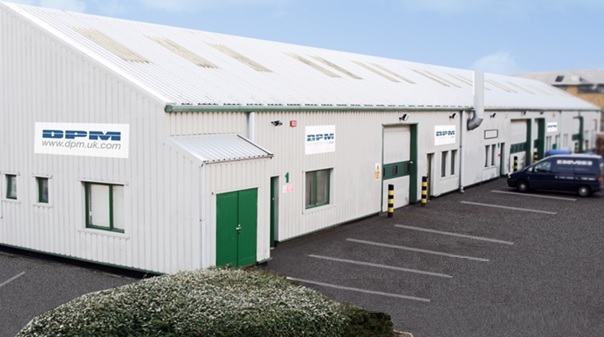 We offer the full range of technical and logistic services.
Supplying from "as-is, where is", all the way to fully refurbished, cleaned, repainted delivered & installed anywhere in the world.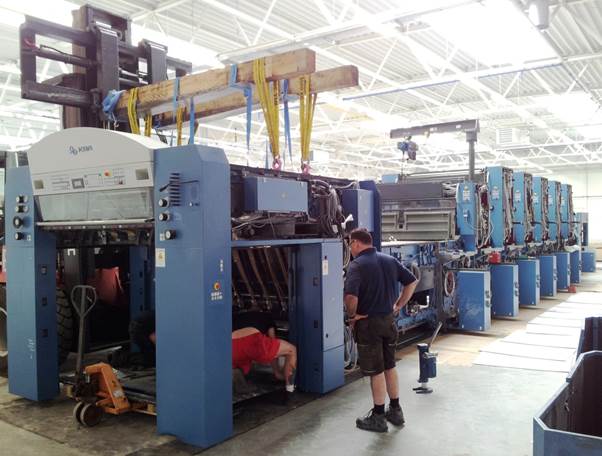 We understand what customers need from us.
The right machine at a fair price - Clear communuication - Safe transaction - Integrity at all times.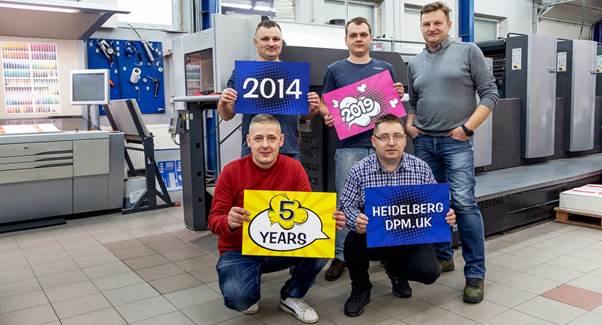 We have a truly global reach
DPM have installed machines in every corner of the globe, for our satisfied customers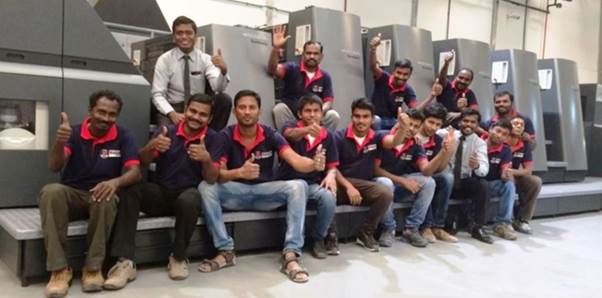 We are a team of technical sales specialists with decades of experience
Our knowledge of the domestic, european and global machinery markets is unparallelled.

We are refurbishment specialists
Our expertise & experience ensure we can provide a press that performs and looks like new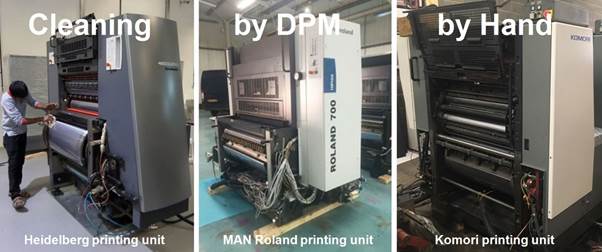 We will look after you
Our instructors will teach you how to get the best from your press, and technical team will keep you running.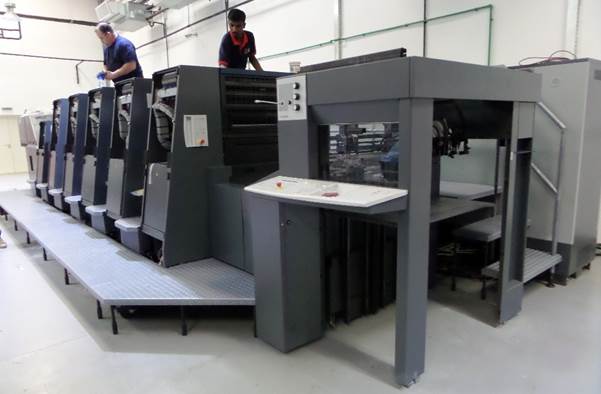 Heidelberg