DPM are a leading supplier of used and second hand printing machinery to clients in the UK and worldwide.

2019 was a very successful Year for DPM, and the team look forward to the opportunities 2020 will bring.

This blog rounds up some of DPM's highlights of 2019.

Used Heidelberg CD102-4+LX from Dublin to Johannesburg, South Africa
This beautiful used Heidelberg CD102-4+LXCD102-4+L was supplied by DPM to a client based in Johannesburg, South Africa.
Before installation, a local team carried out a complete refurbishment, including cleaning & repainting. Our client was very pleased - another great job from the team at DPM!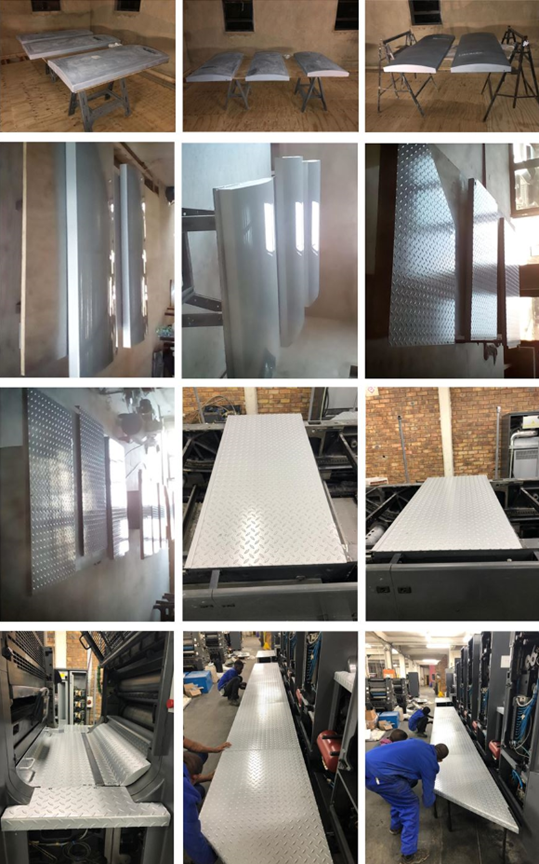 Used Heidelberg XL106-8P+LX - 40-inch 8-colour coater - Indianapolis, IN, USA
The team was absolutely delighted when Essentra Indianapolis chose DPM to supply their most recent sheetfed press.
This beautiful 8-colour Heidelberg XL106, with inline coating, came from Germany, and was in tremendous condition.
Our team dismantled the press, and loaded it into shipping containers, before flying out to Indianapolis to meet it on arrival.
The installation was typically smooth, and completed with minimal disruption to Essentra's production.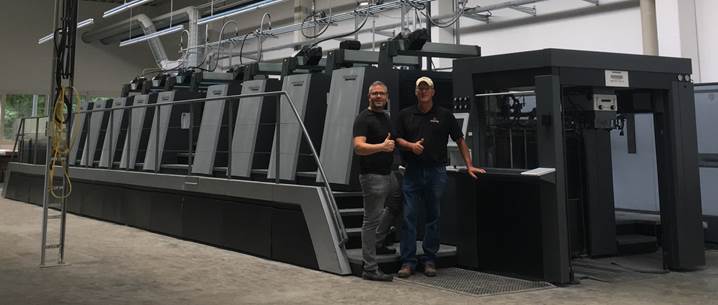 Used 2017 RMGT Ryobi 920 FP-8 press into Westerleigh Press, New Jersey USA.

The specialist team at DPM delivered and installed this stunning used RMGT Ryobi 920 FP-8 press to Westerleigh Press, who are based in New Jersey, USA.
Our dedicated team had the used printing machine installed over an extremely tight deadline, and Westerleigh Press was in full production within 14 days.
The Used 2017 RMGT 920PF-8 we had in stock was not only equipped with LED, but also had Smart FPC Simultaneous Plate Changing and Lithec LithoFlash inline Colour management, making it one of the most productive and advanced used presses of it is kind available, anywhere in the world.
With only 10 million Impressions the press was in tremendous condition, and was an opportunity too good to pass up.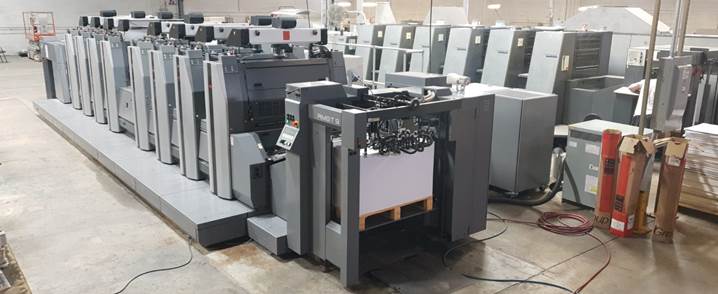 RMGT Ryobi 920PF-8 – Installed at DPM Showroom, Westerham, UK
DPM continued their strong relationship with the UK asset finance industry in 2019.
This used RMGT Ryobi 920PF-8 was recently installed at DPM's showroom in Westerham.
Our team provided a series of demonstrations for Our Clients which resulted in the securing of a sale with a very happy client!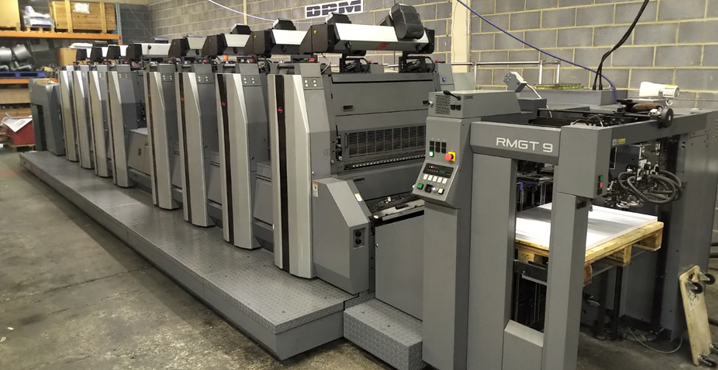 Last but not least, DPM will be attending Drupa 2020 in Düsseldorf, Germany and will be welcoming visitors at Stand C25 in Hall 13 - we look forward to seeing you there!