DPM are pleased to announce that we have recently completed a successful installation of a 2017 RMGT Ryobi 920 FP-8 press into Westerleigh Press, New Jersey, USA.
The used RMGT was delivered and installed by our dedicated team of RMGT specialists. The deadline was extremely tight, but due to our efficiency and expertise Westerleigh were in full production within 14 days.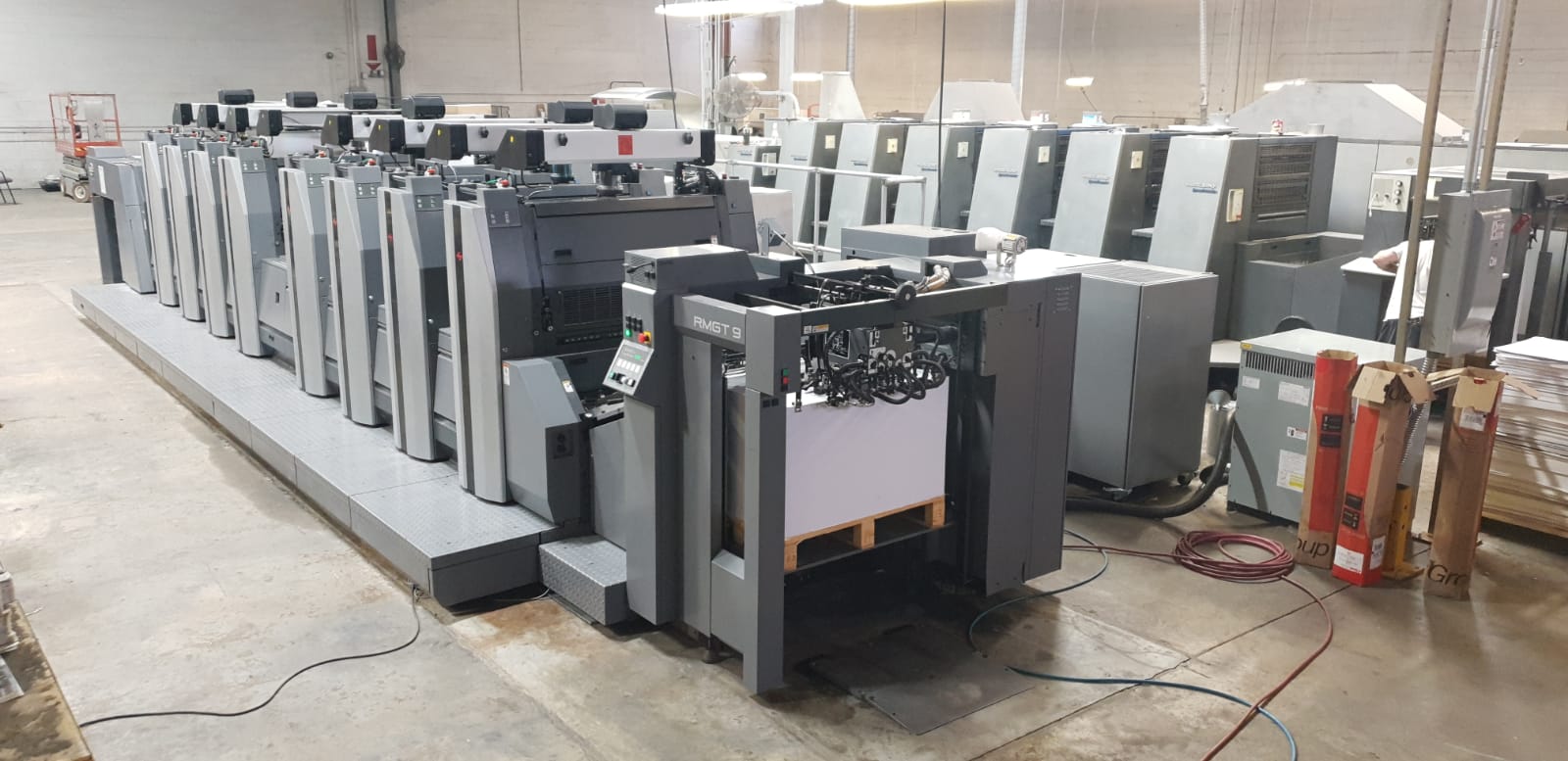 Westerleigh Press was established in 1921 South Plainfield, New Jersey and are specialists in political printing and mailing.
During the busy election season, Westerleigh Press produce over three million items per day for high-profile political consultants and campaigns.
Due to this they required a high-speed, high-automation press with fast makeready, along with the instant drying power of LED UV.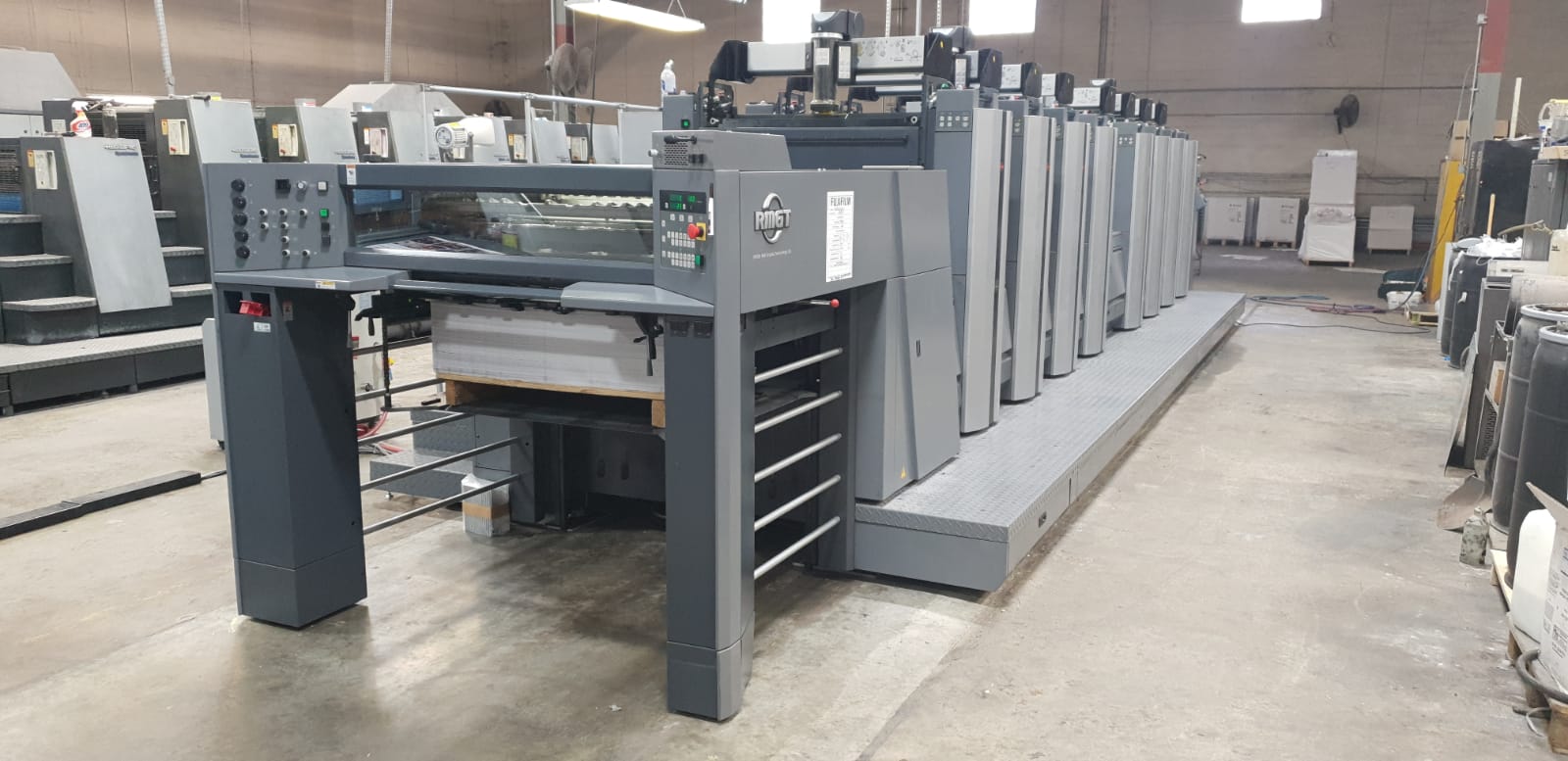 The 2017 RMGT 920PF-8 we had in stock was not only equipped with LED, but also had Smart FPC Simultaneous Plate Changing and Litec LithoFlash inline Colour management, making it one of the most productive and advanced used presses of it's kind available anywhere in the world.
With only 10 million Impressions the press was in tremendous condition, and was an opportunity too good to pass up.
Upgrading from B2 to SRA1 instead of a B1 press allowed Westerleigh to boost capacity, and benefit from reduced waste and paper costs. Space requirements, and running costs were also a major factor in the decision.
Westerleigh Press were extremely satisfied with the RMGT Ryobi 920 FP-8 press and the speedy, efficient service from the team at DPM.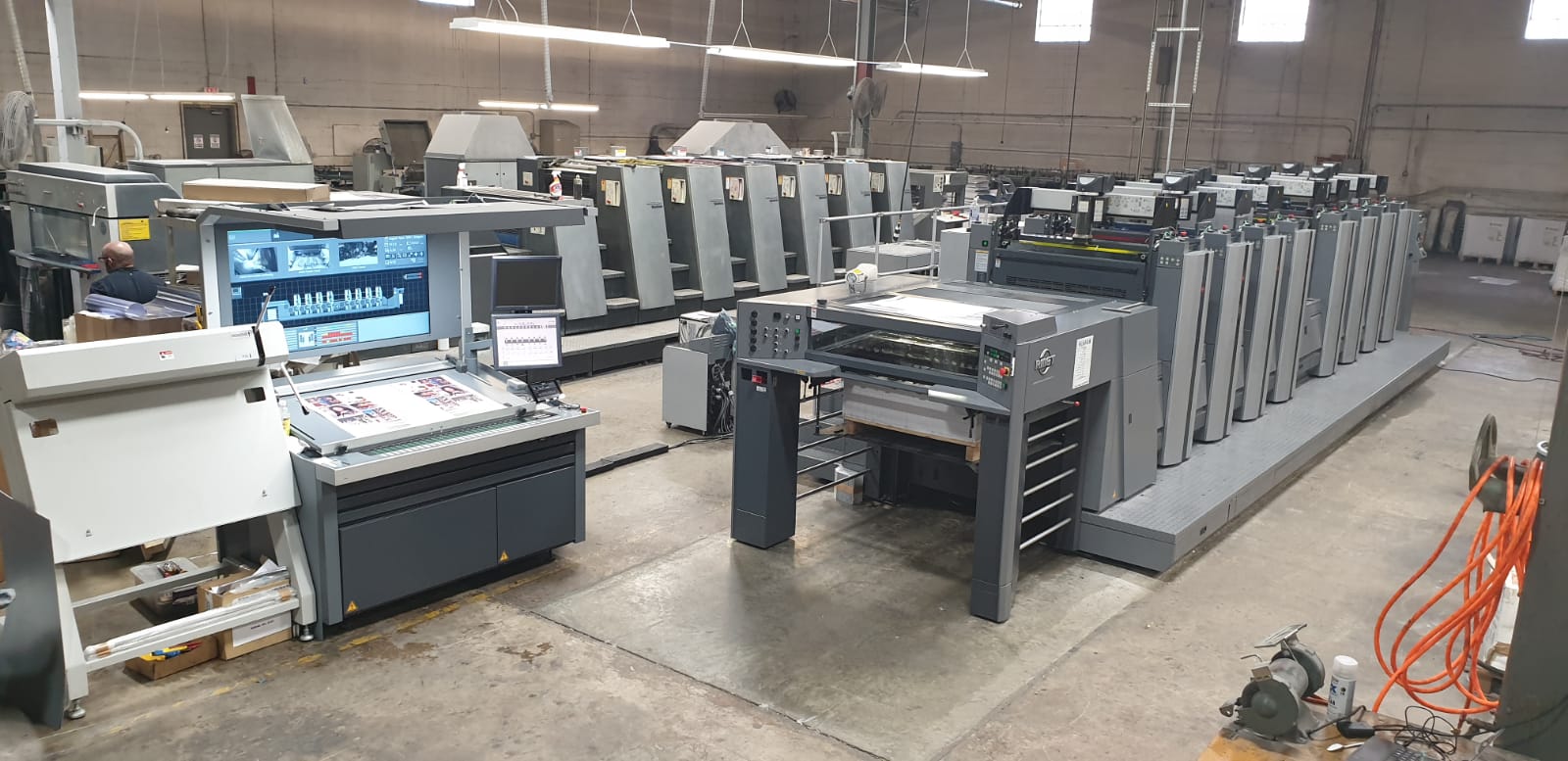 About DPM
With over 25 years experience in the print industry, DPM Machinery are a global buyer and supplier of Used Printing Machinery,
Our extensive stock of Used Printing Machinery includes leading manufacturers such as Heidelberg, KBA, MAN Roland, Komori, Mitsubishi, Ryobi and many more.